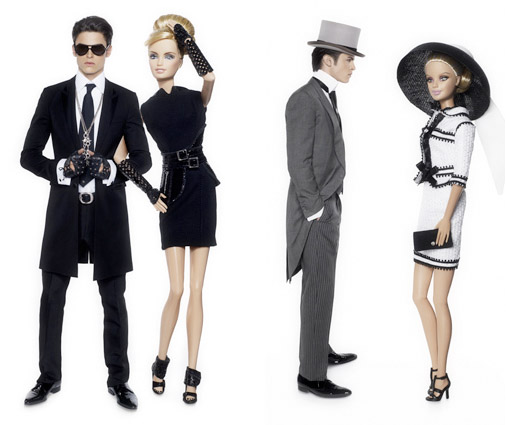 Karl Lagerfeld: "For me, Barbie is fun and she is touching in a way with her naïve beauty that she has represented for so many decades without really changing."
Personally I think Barbie has gone far too long without a little classic Chanel and Ken by her side in his morning dress. Perfect for Royal Ascot. And I love Ken as Kaiser Karl too!
Chanel Barbies are on exhibition at Colette until March 28, 2009.
Source: Chanel