Another Stampede is under way and there's no time like the present to dust off your cowboy boots and launch yourself into the most fashionable Stampede yet.
Spring/Summer catwalks were bursting with western-inspired looks, and the trend for cowboy chic seems to be here to stay for Autumn/Winter as well.
What better time to revamp your Stampede wardrobe, or resurrect some old classics, without totally breaking the bank.
Here's a look at our favourite new trends to update your look and rock the rodeo!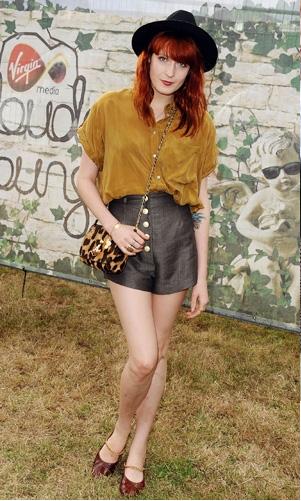 Short and Sweet
Leather shorts, suede minis and teeny tiny summer dresses are all perfect for creating
a bohemian western vibe. Cowboy boots instantly sweeten up a short spring frock or
tunic while vintage inspired leather shorts and suede minis add a cool and trendy style
that's hot hot hot for the fall! Dig through your closet for some Aztec or gypsy inspired
accessories to finish the look .
Caution: Steer clear from tight all over or bodycon for daytime to avoid a fashion mishaps!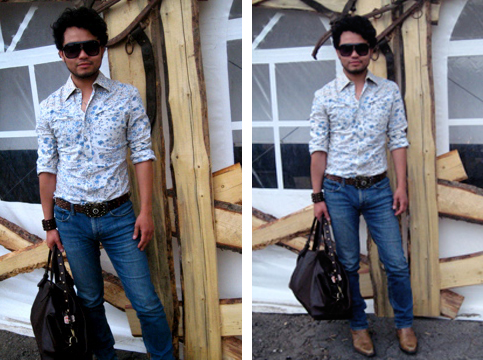 Go Vintage and Accessorize
Tailored western shirts are a cool and sexy alternative for men during the stampede and afterwards. The idea with vintage shirts is to hunt for good quality fabric that's soft and fitted to perfection. Seek patterns and styles that are western inspired but don't make you look like a Lammles floor supervisor.
More is more with accessories during Stampede! Head on over to the Big Four and load-up on classic western treasures. Neckties,  tooled leather belts, bold buckles, shirts and even bandannas will be all over the stores for fall and not nearly as good or as cool as the real thing.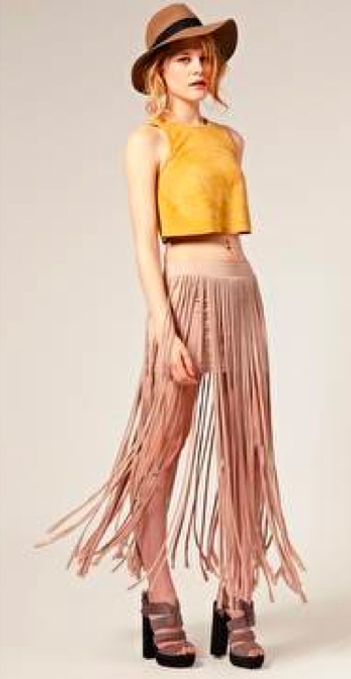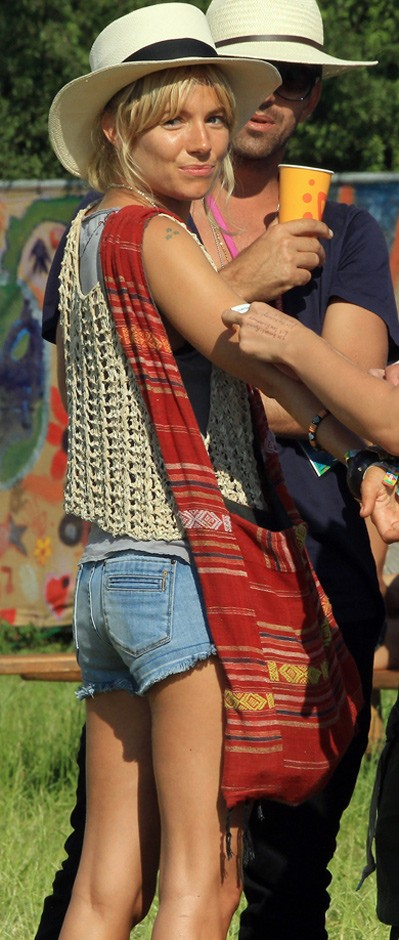 Crochet & Fringe
Fringe and Crochet vests, dresses, and shorts are all over the high street at the moment, or
perhaps looming in your closet from the Le Chateau circa 1990 Madonna days! I in fact
know I have one from Mariposa that is very on trend! Glastonbury was overflowing with
western chic hippie princesses this year and it's a hot summer trend that will see you into
fall but also turn heads wherever you two step this stampede!
Caution: Stick to one piece of each mixed with something plain to avoid looking like
a tarot card reader! Unless you need the extra cash!
Tracy Kawalik

Eric and I have invited our friend Tracy Kawalik, Fashion Editor at Zeitgeist Magazine, and a London-based event stylist, to write this article on Stampede fashion. Tracy, originally from Calgary, is a huge fan of the Stampede. She moved to London seven years ago to pursue her love of fashion. This girl is FABULOUS, and yes, all capital letters.

Below are a few pictures of Eric and I with Tracy.