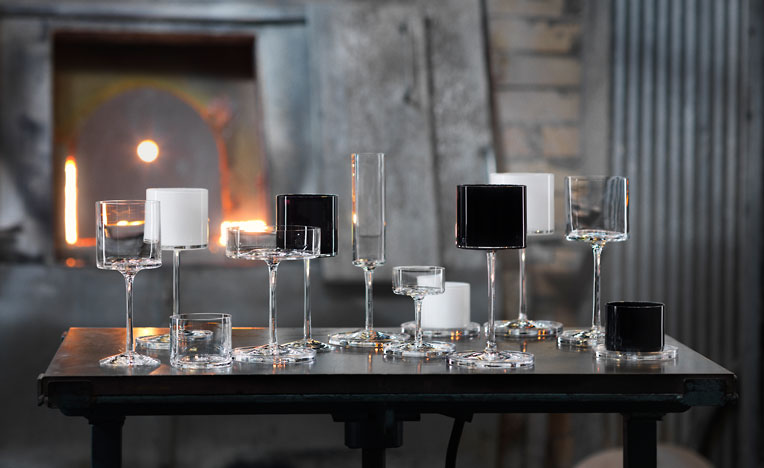 Why is it that everything Karl Lagerfeld touches turns to beauty? I swear if that man did his magic on me I'd come out looking like Baptiste Giabiconi… I wish.
Artist, photographer, designer and editor Karl Lagerfeld has now expanded even further by designing his first line of crystal products with Orrefors of Sweden. The collection includes a champagne flute, champagne coupé, wine glasses, and tumbler along with two vases and a bowl, all designed with a simplicity and elegance that is truly of the Karl Lagerfeld aesthetic.
I love when Karl says in the video, "I hate to drink my Diet Coke in heavy glasses, cheap glasses." The two parts I found myself literally nodding in agreement with are when he says "Plastic cups should not be in your home" and "believe me it tastes better" — and believe him, I do. My prosecco and bourbon always taste that much better in gorgeous crystal.