Bustling, vibrant, endlessly imaginative and completely electric, there is little doubt why Harajuku is not only one of Tokyo's most famous areas but one of the most recognised fashion destinations in the world!
Kuma Miki is a Harajuku "it girl", fashion designer and a regular star and participant of the "Harajuku Fashion Walk". She guides me through snaking side streets and alleyways which lead the way to the heart of Tokyo's most daring and eccentric teenage cultures and styles.
The symbol of Harajuku Takeshita-dori (Takeshita Street) is a narrow 400 metre long street lined with shops, boutiques, thrift shops, crêpe stands, and even entire stores dedicated to various types of futuristic and quirky photo booths, all geared towards the fashion conscious trend-setting Tokyo teens that fill the area.
Big Bambi-eyed girls with long ringlets and tulle show off the Lolita style which has become one of the quickest and most popular looks among Tokyo girls. Accessorised with bejewelled teddy bears and dangling charms, these sugar-sweet girls have plenty of places to shop in Harajuku, and the famous nearby shopping centre Shibuya 109, in stores like "Baby, The Stars Shine Bright".
Manga-influenced, superhero fashion, cartoon characters and rock and roll punk musicians all come out in Harajuku on Sundays for "Cosplay" or costume play. Those that are lucky enough may even stumble across a "Harajuku Fashion Walk" where the boldest and brightest fashion kids parade the street en masse showing off their most current and creative looks.
A complete change of pace occurs only metres away for those in Harajuku with a more grown-up, high end taste on the tree-lined Omotesando Avenue also known as Tokyo's Champs-Élysées.
But the hottest ticket in Harajuku still remains in its avant-garde. Highly coveted boutiques, specializing in customisation and one-of-a-kind pieces, are the most exclusive and exciting places to snap up a true bit of Harajuku fash with many of them quickly accumulating a cult following among the fashion mavens and even a dedicated fan in Lady Gaga who always shops at underground boutique "Dog" when in Japan.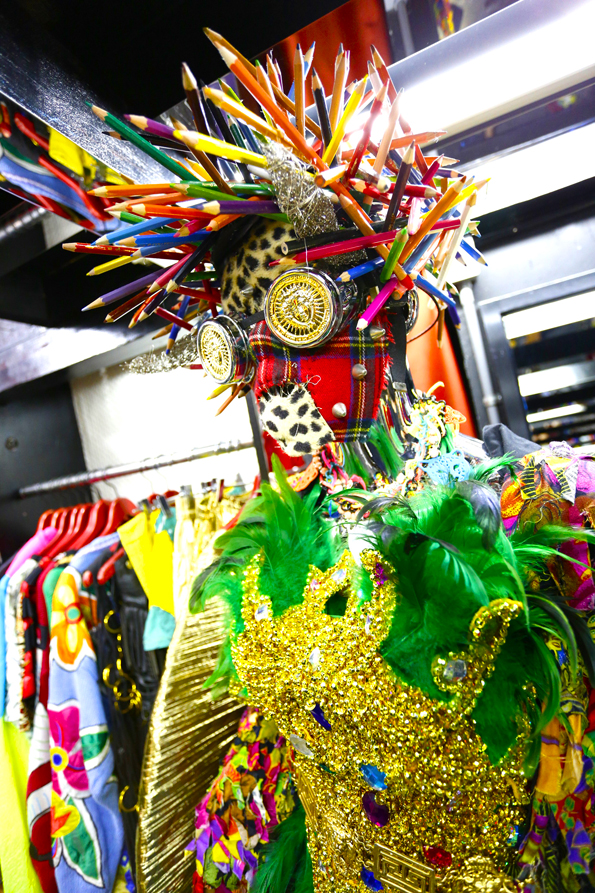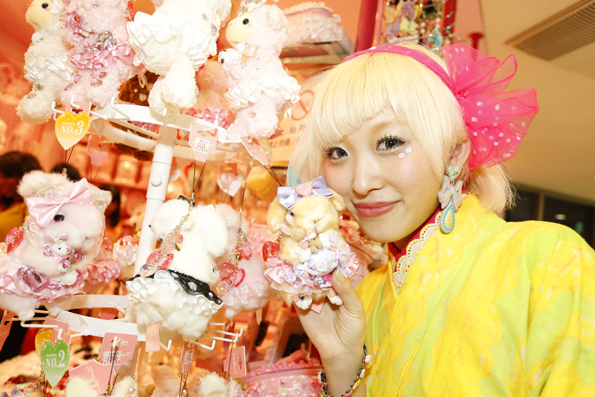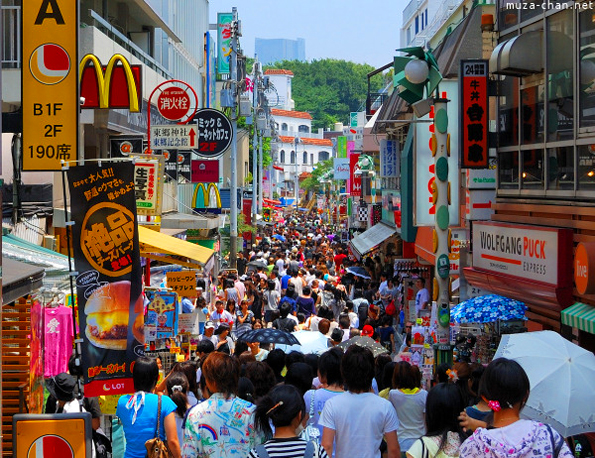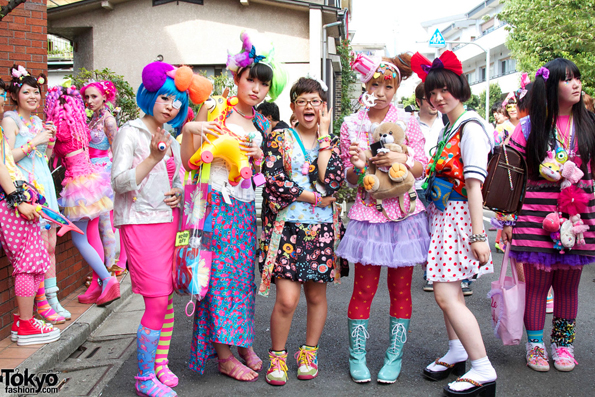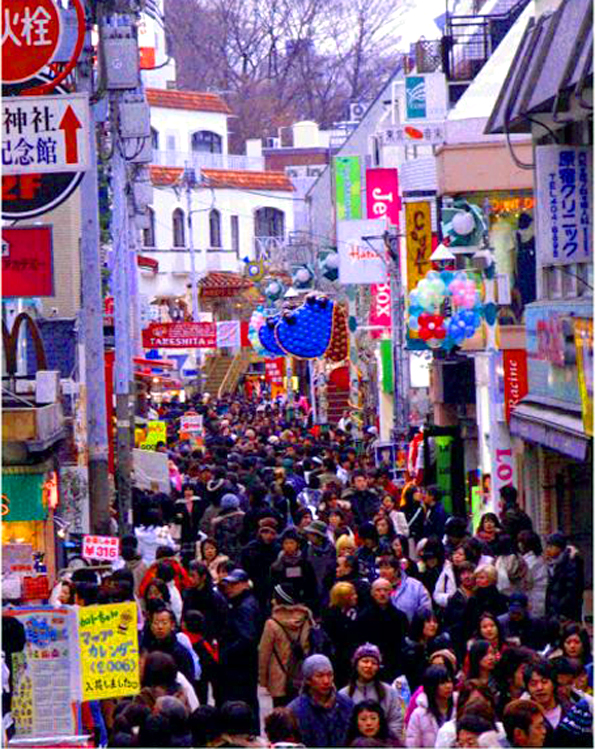 Images Courtesy of Tracy Kawalik and @masa.matsumoto.
Tracy Kawalik is a London-based fashion writer and stylist. She has contributed to many UK and international publications and is a regular correspondent for London Fashion Week. Styling work includes Pop-Up Shops and events with some of London's most prominent designers and venues along with television and editorial.
Other posts by Tracy Kawalik on Luxe Lust.
You can also find Tracy on Twitter and her blog.