Luxe Lust is your daily source for the latest on fashion, design, style, food and luxury.
Luxe Lust was founded by Eric Gooden, a creative director and graphic designer and owner of Hype Media in Calgary, Canada.
To get in touch with us, go to the Contact page and fill out the form.
Eric Gooden
Founder | Creative Director | Editor-in-Chief

Eric Gooden is Partner & Creative Director at Hype Media Marketing & Event Management. Eric is passionate about style, great food and smart cocktails.
Fernando Vargas
Contributor

Fernando Vargas is Partner & Art Director at Hype Media Marketing & Event Management. Fernando enjoys style, great food, cocktails and picnics. Find Fernando on Twitter, About Me, and Tumblr.
Tracy Kawalik
Contriutor
Tracy Kawalik is a London-based fashion writer and stylist. She has contributed to many UK and international publications and is a regular correspondent at London Fashion Week. Styling work includes pop-up shops and events with some of London's most prominent designers and venues along with television and editorial. Find Tracy on Twitter and at her blog.
Jonathan Bridge Hudson
Contributor
Jonathan Bridge Hudson is currently based in Hong Kong working as a travel writer, editor and model. His lust for travel has lead him on a pursuit of adventure throughout SE Asia and the world. He currently contributes to several regional travel publications, and has also been a participant in both the Hong Kong and Macau Travel and Tourism exhibitions.
You can also find Jonathan Bridge Hudson on twitter.
Steph Wong Ken
Contributor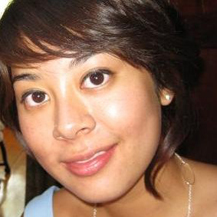 Steph Wong Ken is a writer and editor based in Calgary. She has published poetry, fiction, and non-fiction in several Canadian publications. Find Steph on Twitter, Linkedin, and her blog.